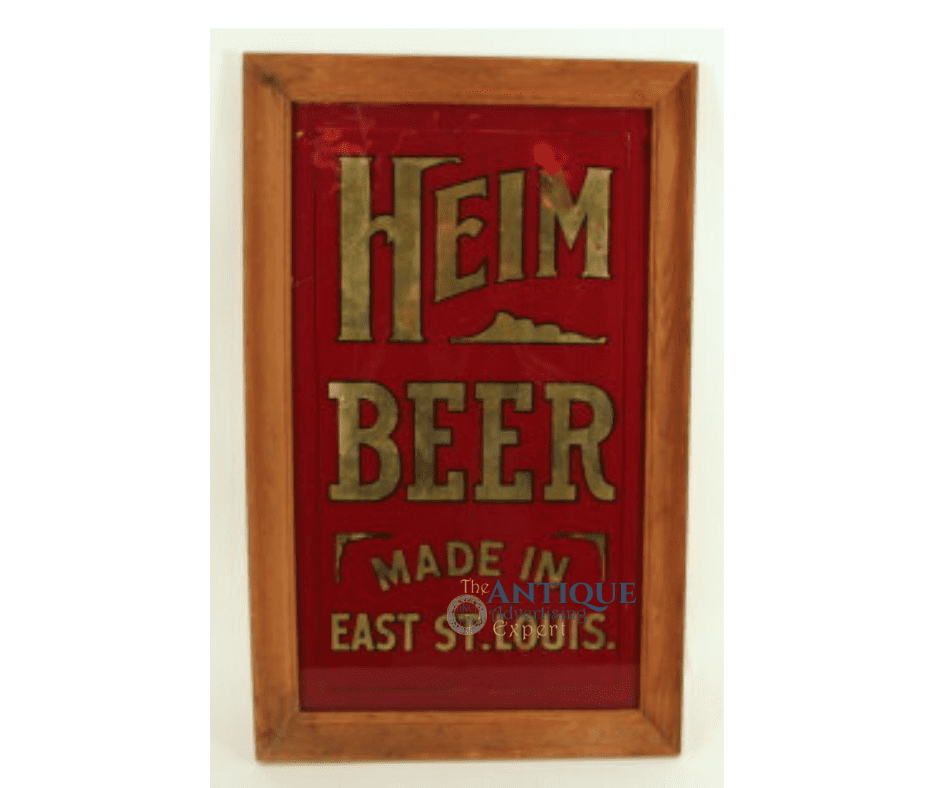 This Reverse-on-Glass Corner Sign is from the Heim Brewery in East St. Louis, Illinois, Circa 1905. The sign's glass is reverse painted red with brilliant gold lettering outlined in black and reads, "Heim Beer Made in East St. Louis."
Two brothers owned the Heim Brewery, Ferdinand and Michael Heim. They came to the U.S. from Wolfert, Austria in 1851 and eventually moved to St. Louis in 1857 and quickly established their first brewery in Manchester, MO. The original cave from the first Heim Brewery is located in a small park right alongside the busy Manchester Road today.  The brothers later established a larger Heim Brewery in 1870 in East St. Louis, IL after the brothers bought out the Lincoln Brewery and named it after themselves.  Michael Heim's son went on to establish a brewery in Kansas City, MO in the late 1800's also.
The Heim Breweries largest selling brands were Heim's Select, Extra Pale, Export, Pale Ale, Brilliant, and Our Pride. The Heim's were creative advertisers for their beer products. They advertised using tin over cardboard signs, metal serving trays, Victorian trade cards, etched glasses, embossed glasses, and calendars.