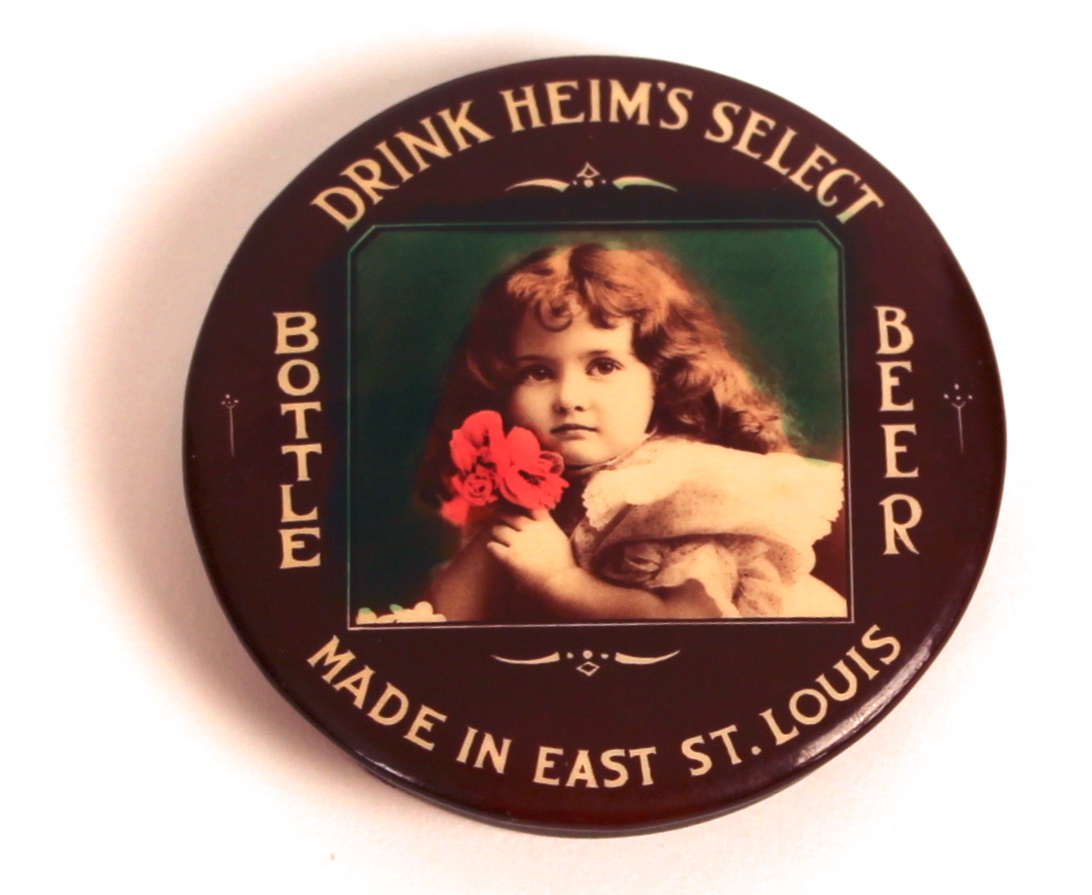 Celluloid Pocket Mirror Pre-Prohibition Pocket Mirror, East St. Louis, IL advertising Heim Bottle Beer. Circa 1900.  This hand held pocket mirror shows a young girl with roses in her hand, an interesting topic for a beer advertisement item. The Heim brewery was an institution in East Saint Louis for years, but the brewery like so many others was gone by the start of prohibition.
When the brothers Ferdinand and Michael Heim moved from Manchester, MO to East St. Louis, IL they first started a hotel and saloon called the "Yellow House". Cattle farmers who visited the hotel on their way to the market also frequented the saloon.
The brothers were motivated by witnessing the high demand for beer and wanted to get back into the brewing business again. Around 1870, they started the Heim Brewery after buying out the Lincoln Brewery. The Heim Brewery was immediately successful, unfortunately their brewery burned down in 1876. So they rebuilt a larger brewery building that stayed open until prohibition put them out of business.
While their East St. Louis, IL location flourished, the Heim family also took their brewing interest to Kansas City, MO and bought into the Bavarian Brewery. Shortly thereafter, the sons of Michael took over the business permanently and the Heim Brewery in Kansas City was established. This brewery also ended with the start of prohibition similar to the East St. Louis operation. The Heim's were very active in the civic circles in Kansas City and started their own Electric Park.