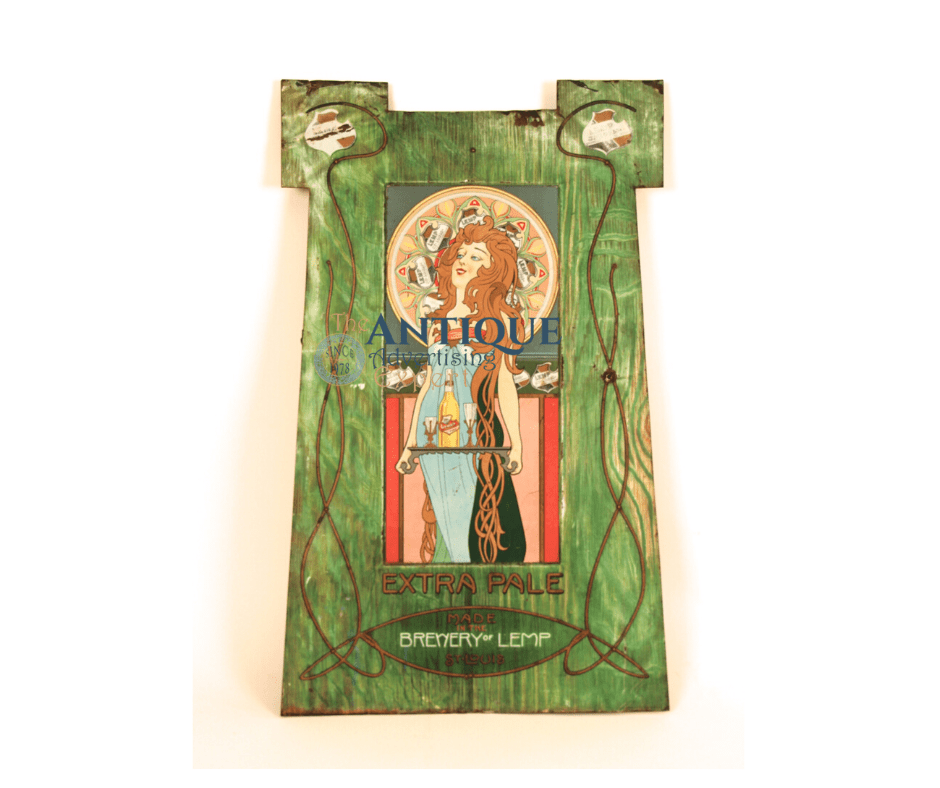 This is a very rare tin sign with an art nouveau look from the Wm. J. Lemp Brewing Company in St. Louis, MO.   This sign has a design and incorporates their "Extra Pale" brand on the tin sign.  The sign is uniquely shaped with what looks like a dog ear look on the top of the sign.  This particular sign dates from around 1900 and is a pre-prohibition era piece.
The Lemp Brewery was ahead of its time in the mid-1800's when the company established itself in St. Louis, Missouri. It was the first brewery to use refrigerated train cars and their own railroad line to ship products nationwide. William J. Lemp took over the brewery from his father John Adam Lemp, and both helped grow the company to be successful. By the late 1800's, it was one of the top 20 largest breweries in America and its Falstaff beer was more popular than ever.
In order to make a tin sign, the lithographed artwork process was applied to one piece of sheet metal. The main image was printed in the center and the simulated frame was printed on the same piece of metal.