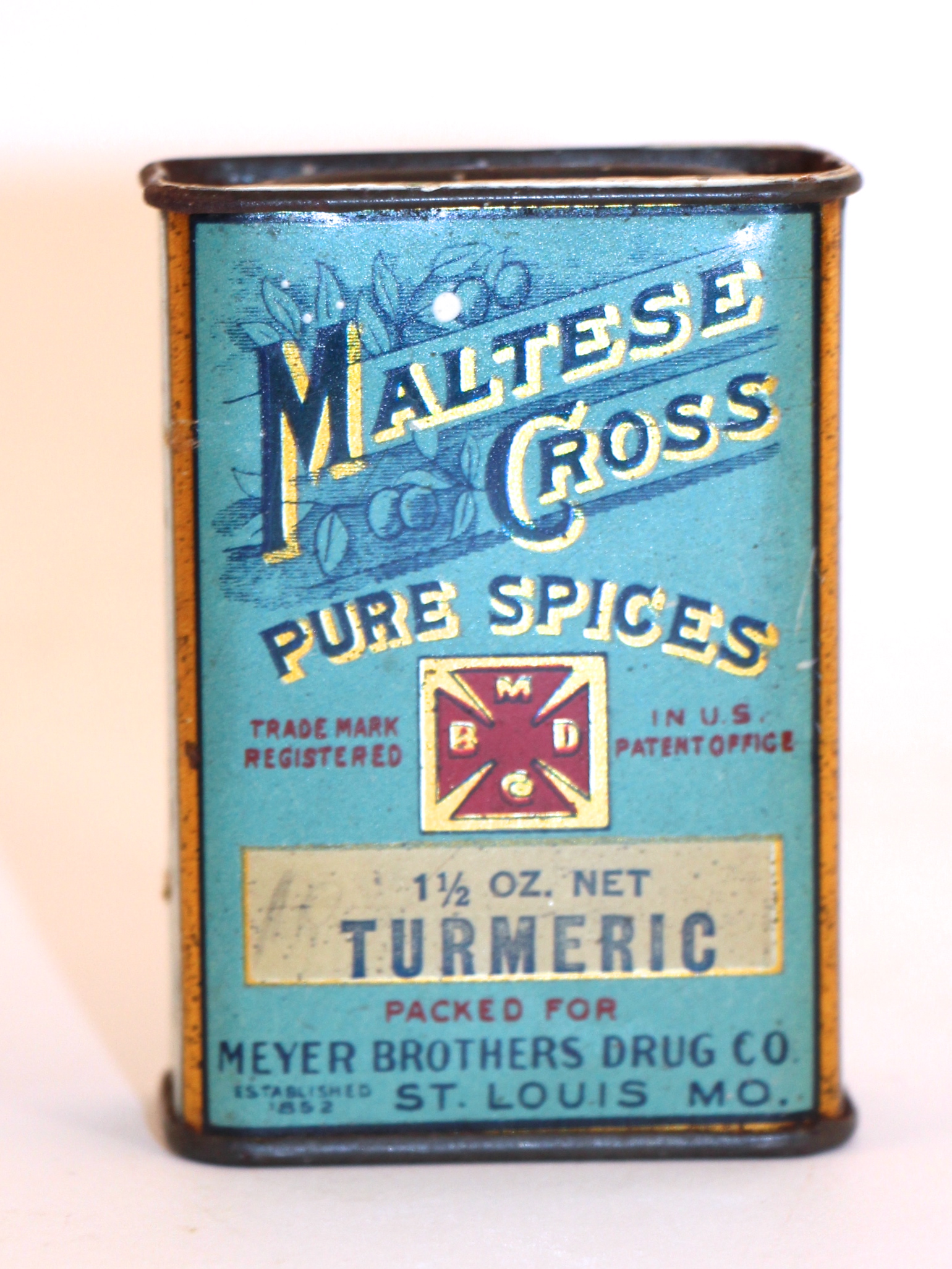 This small spice tin advertising the Maltese Cross Spice Brand was made by the Meyer Brothers Drug Company in St. Louis, MO.   Circa 1920.
The Meyer Brothers Drug Company was founded by Christian F. G. Meyer in Ft. Wayne, IN in 1852.   By 1865 the business had grown to such an extent that the founder investigated other distributing points and finally decided to establish the St. Louis branch, realizing that this city was destined to be one of the greatest distributing markets in America.  The Meyer Brothers Drug Company occupied three at 316 to 318 South Third street, 408 to 416 Elm street and the southwest corner of Fourth and Elm streets. Their main building fronted Clark Avenue and Fourth street.
The Meyer Brothers Drug Company, in addition to being the largest distributer of drugs, chemicals and pharmaceutical products in this country, also manufactured proprietary preparations, perfume and toilet requisites and numerous items handled by the drug trade. It is the originator of the well known line of household drugs in packages marketed under the name of "Certified and the "Red Diamond" brands.
Everything bearing the "Meyer" trademark, consisting of the red diamond with three test tubes and the legend "Quality certified by test," was fully guaranteed.   The location of the city of St. Louis was the reason the city became one of the greatest distributing markets of chemicals in the United States, and Meyer Brothers Drug Company was one of the most important companies in contributing to this.