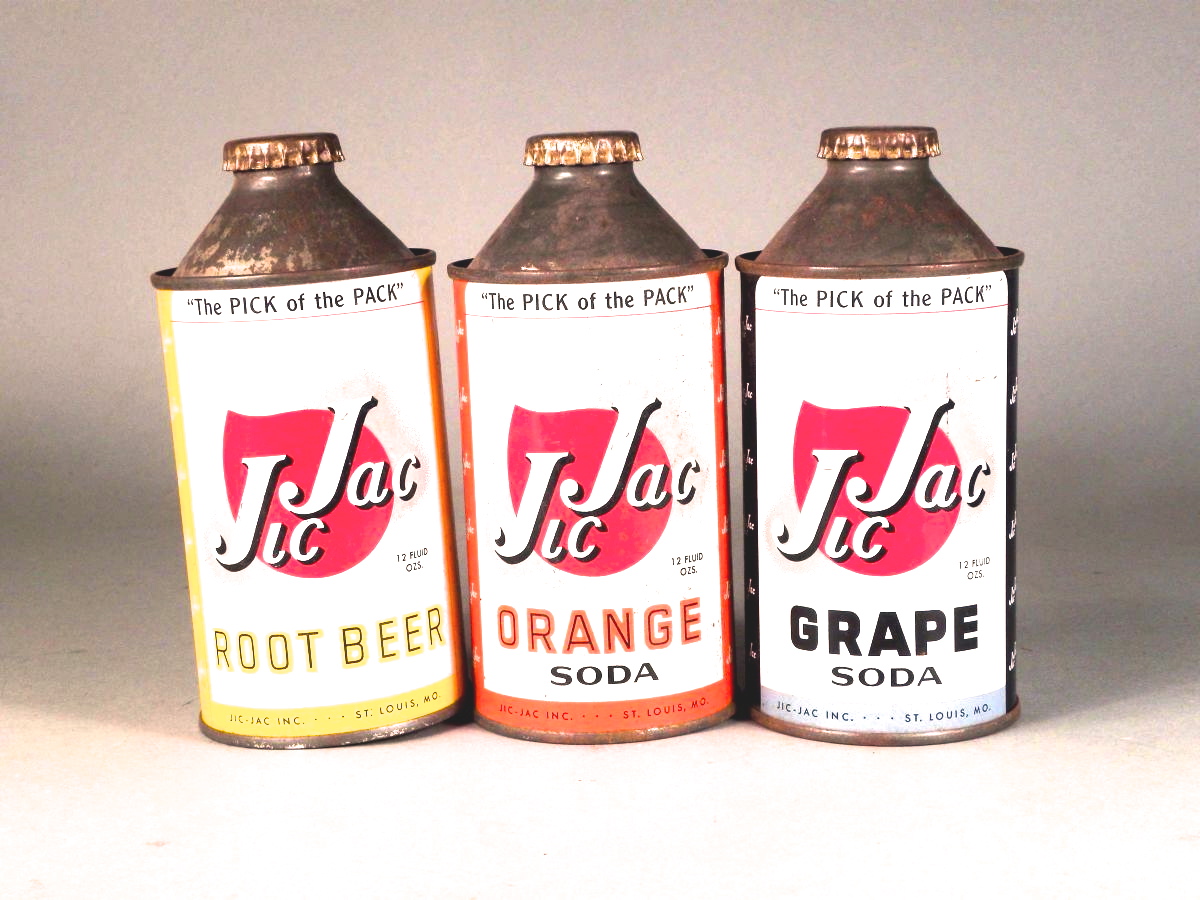 Jic Jac Soda Cans 1950
These are Jic Jac Root Beer, Orange and Grape soda cans with a cone top style. Jic Jac is a vintage soda brand that was manufactured by the Jic Jac Company of St. Louis, Missouri starting in the 1950's. They produced multiple soda flavors through the mid-1970's. 
At the time, Jic Jac had well-known advertising slogans such as "Just say Jic Jac" and "Pick a Pack of Jic Jac".  Jic Jac was a popular regional soda that was successful in the U.S.  but eventually lost out to larger soda brands. These cone tops style soda cans are very hard to find today.