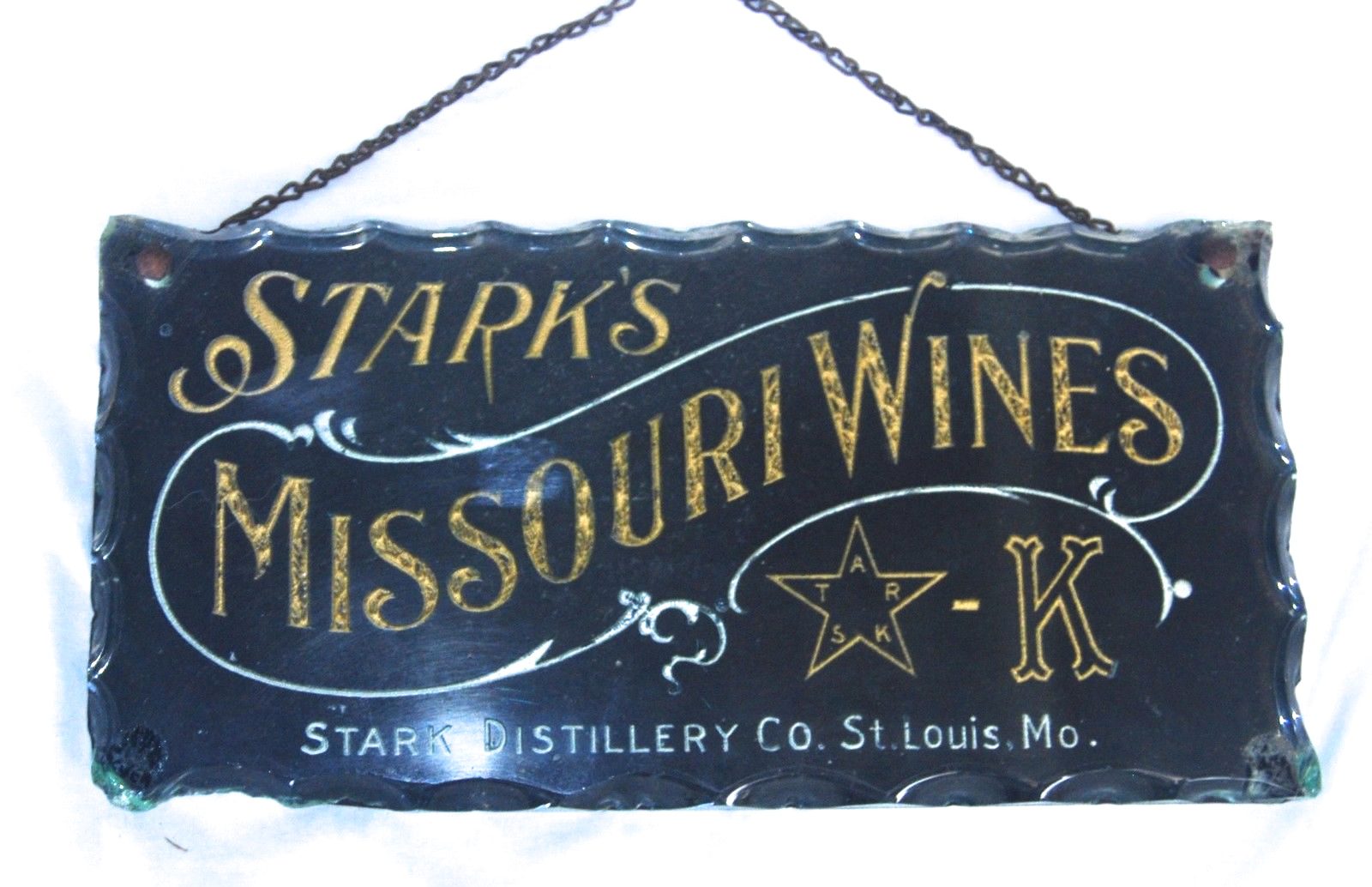 Stark's Missouri Wines Reverse-on-Glass Sign 1910
This is a Pre-Prohibition Reverse-on-Glass (ROG) Sign manufactured by the Stark Missouri Wines Company in St. Louis, MO, circa 1910. The Stark Wine company was only in business from 1906 to 1916.  They manufactured several brands including Aero Club, Ashwood, Belle of Ozark, Hahantonka, Marshall, Hahatonka Rye, Gobbler and Stone Hill.  They were located at 9 S. Fourth street in St. Louis for a few years before moving to 217-219 Pine Street from 1909-1916.
The "Reverse-on-Glass" (ROG) process used in this sign incorporated putting advertising on the backside of glass. The ROG items are considered hard to find and valuable due to the breakage of glass over the years. The paint could peel off of the backside of the glass due to moisture, heat, and many other factors.   Many pre-prohibition signs were ROG's but the process was still popular in the 1930's-1950s.