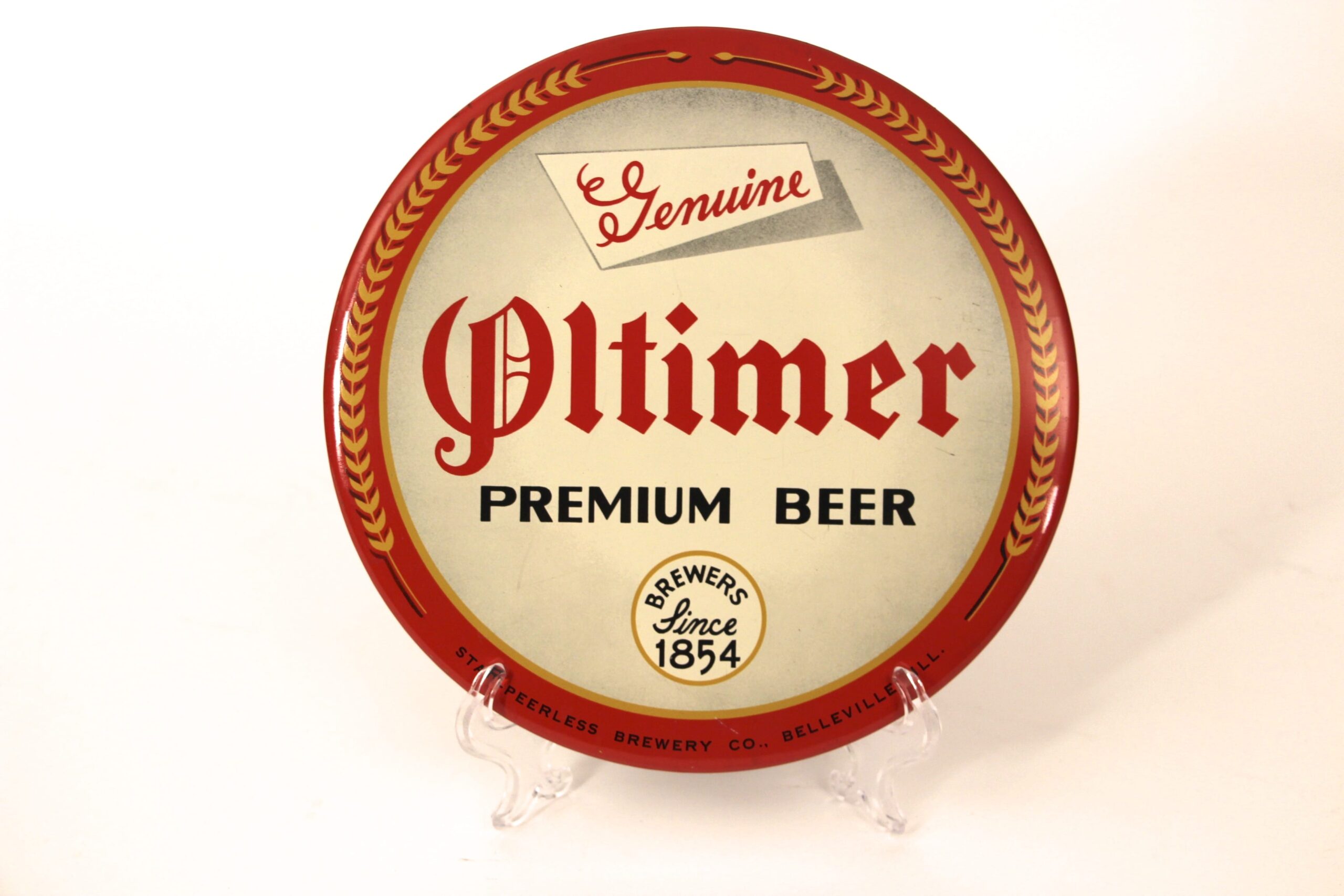 Oltimer Beer Celluloid Over Cardboard Button Sign, Star-Peerless Brewing Co., Belleville, Illinois
Celluloid Button Sign from the Star Peerless Brewery in Belleville, Illinois, in St. Clair County. Ca. 1935.  Button signs are highly collected by a large group of people in the breweriana collecting circles.  Circa 1935.
The Oltimer brand was made by the Star Peerless Brewery which also made Stern Brau beer in Belleville, IL.   Their competitors were the Mound City Brewery in New Athens, the Central, Wm. Lemp, and EMS Breweries in East St. Louis, the Wagner Brewery in Granite City, the Mascoutah Brewing Company and the Schott Brewery in Highland, Illinois.