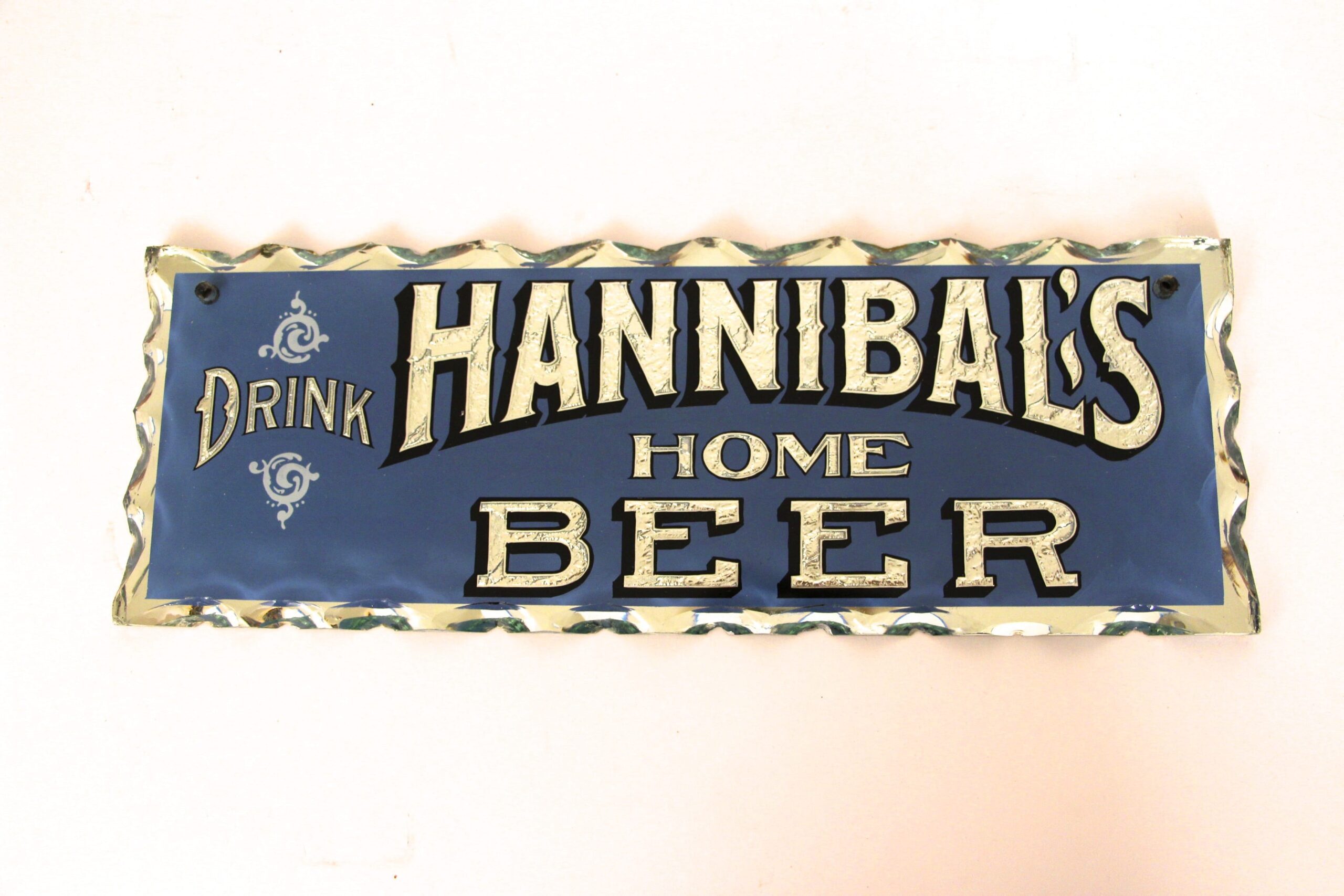 Hannibal Home Beer Reverse-on-Glass Sign 1905
This is a Hannibal Home Brewery Reverse-on-Glass (ROG) Beer Sign, circa 1905. This pre-Prohibition sign is one-of-a-kind that exists today from Mark Twain's boyhood home.  At one time there were five breweries in Hannibal, MO including the Heil's Home Brewery, The City Brewery and a couple other smaller breweries. Hannibal is expected to open a new microbrewery called the Mark Twain Brewery.
The "Reverse-on-Glass" (ROG) process used in this sign incorporated putting advertising on the backside of glass. The ROG items are considered hard to find and valuable due to the breakage of glass over the years. The paint could peel off of the backside of the glass due to moisture, heat, and many other factors. Many pre-Prohibition signs were ROG's but the process was still popular in the 1930's-1950s.